This page is currently being updated, so there will be more businesses listed soon.
With the support of:
The Conti family have thrived in Wales since Artillio arrived in the 1930's. 
He worked for other Italians who had made the journey before him until he had saved enough money to open his first cafe in Ystradgynlais with his two brothers. 
Between them they succeeded in opening a total of 17 Conti's cafes across South and West Wales. Conti's in Lampeter, West Wales is the last remaining café.
The Falcondale is an impressive Country House Hotel & Restaurant and a wedding venue in Lampeter, Ceredigion, Mid Wales.
Mulberry Bush Wholefoods is a family-run health food store & vegetarian cafe, located in the thriving University town of Lampeter in West Wales. Opened in 1974, they have had a little practice sourcing the 'good stuff', with the finest organic whole foods and quality vitamin and mineral supplements, herbal remedies and homeopathy. 
The Vegetarian Café was opened in 2007 which involved a complete re-development of the building. They have been cooking up amazing recipes ever since. 
Denmark Farm Conservation Centre, just four miles from Lampeter, is a charity managed nature reserve open to the public for a range of activities.
The self-guided trails will take you through a variety of habitats and allow you to experience an amazing array of wildlife around the 40 acre site.
You can take part in a course or workshop to learn a new craft or more about ecology and conservation. A range of accommodation offers include the self-catering Eco Lodge a small Bunkhouse and Eco Campsite. Conference facilities and meeting rooms are available for a host of events from retreats to business meetings to family celebrations.
Eryl Jones Insurance Consultants Ltd
Eryl Jones Insurance Consultants Ltd is a friendly and bilingual Insurance Brokers located in the historic town of Lampeter, Ceredigion. Established in 1990, our team have extensive experience in supporting a wide range of customers across the region and beyond, offering a wealth of knowledge and advice, along with a full claims service.
We offer a variety of competitive and personalised insurance products, from car and house to farm and business, and are always ready to help.
Gwilym Price Son and Daughters
A third generation family run shop situated in the heart of Lampeter. Established over 50 years ago by Gwilym and his wife Phyllis.
Visit us to find a selection of fine furniture, homeware, gifts and much more.
The Mustard Seed is a Christian café and bookshop opposite the university in Lampeter and has been established nearly 19 years. Serving both food and drink as well as providing a place of help, support and spiritual guidance to the wider community over many years.
We are linked with Lampeter Evangelical Church who meet in the building next door. All are welcome to come along to both the café and the church where we'll be glad to meet you.
For your Welsh books 
32 High Street
Lampeter Ceredigion SA48 7BB
Tel: 01570 422 587
Pont Steffan Podiatry Clinic
The clinic was established by Rosellen Moore in 2019 providing friendly, professional, client-centred foot care for all ages.
Rosellen qualified as a podiatrist back in 2005 and has a wealth of knowledge and experience having formerly worked for the National Health Service specialising in diabetic foot care.
The clinic has an ever-growing client-base and has recently expanded its services with the employment of Foot Health Practitioner;  Joanna Rosiak (Qualified in 2021) The recent expansion has enabled the clinic to be open more days per week and provide an on-going home visiting service. Pont Steffan Podiatry clinic is located centrally in the University town of Lampeter, you cant miss it… Just look out for "THE BIG WHITE FOOT" in the window!!
Family owned waste collection and disposal company which was established in Lampeter in 1965.  The company is now owned by brother and sister Mark and Tina who are the third generation of the family to continue the business.
They operate throughout Ceredigion, Carmarthenshire, Powys, Swansea and Pembrokeshire
For all your waste disposal needs contact LAS Recycling Ltd.
Situated on Lampeter High Street, our Grade II listed double fronted property is a beautiful example of the Georgian stone home. We are an adult only B&B and we've put a lot of thought into our rooms, their styling and facilities, hoping to ensure you have everything you need, and each one reflects a different aspect of this proud nation.
A day at Evangelisa starts with a hearty breakfast, with a traditional Welsh menu including laverbread and Penclawdd cockles or a fry-up of your choice with vegetarian and vegan options too. We are passionate about supporting our surrounding local businesses and suppliers to find you the best local produce we can. 
Selling bread, thick shakes, specialist breads, cakes, Mr Whippy, ice cream doughnuts, pastries, variety of doughnuts as well as selling local products.
Family run Bakery and Café  with three generations working at the business.
Warm Welsh welcome, great menu options, fresh bread and cakes produced on the premises.
We maintain the gold standard in cooking some of the finest Indian dishes for our customers to indulge in.
Our skills lie in the accurate mix and balance of the spices & herbs we use to prepare and cook our food.
 All our ingredients are freshly prepared and cooked using the finest and authentic Indian spices & herbs.
Over 70 years of Quality Fish and Chips
D.L. Williams Home Centre and Furniture Store
Offering everything you need for your traditional or modern home, from soft furnishings, bedroom furniture, tables and much more.
We also sell menswear, women's wear, Welsh children's clothing, shoes, gifts and much more in our outlet on College Street.
A prompt delivery service is available on pieces of furniture to the local area and beyond.
The idea to open a Centre to celebrate and promote a wider understanding of the Welsh Quilt, came from Jen Jones, whose obsession with collecting Welsh Quilts, Blankets and textiles has spanned over forty years. Jen's perseverance has led to the saving and preservation of this vital part of Welsh heritage.
This has been appreciated by the Cambrian Mountains Initiative, leading to Jen Jones being appointed as Tourism Ambassador. The Cambrian Mountains Initiative was inspired by His Royal Highness, The Prince of Wales to 'sustain traditional Welsh upland farms and rural communities'.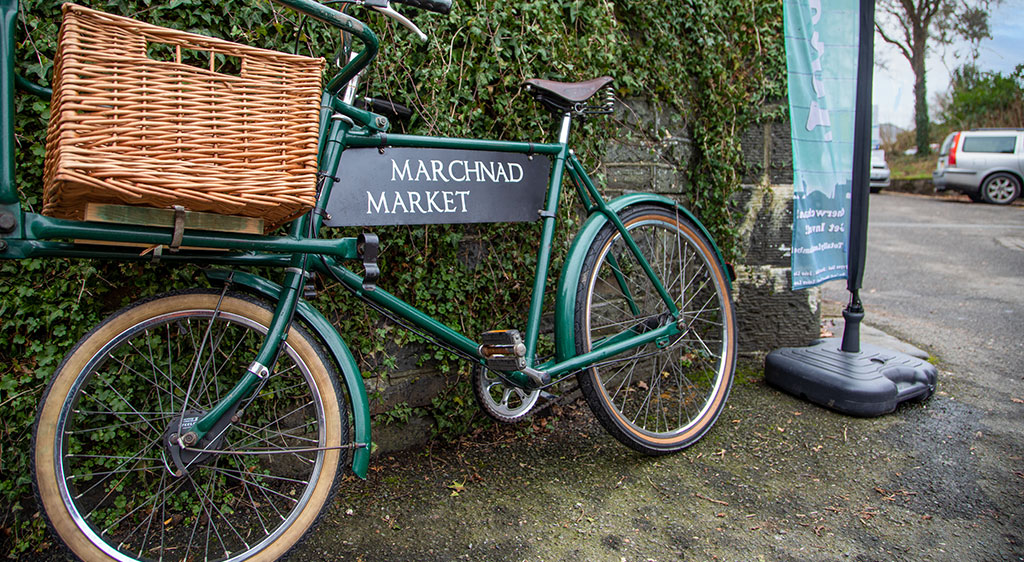 Lampeter Market takes place on the 2nd and 4th Saturdays of every month between 10am and 1pm on the university campus. Bread, cheese, fruit, vegetables, chutneys, jams, cakes, pork, beef, mushrooms and a selection of local crafts for example soaps and skin care products.
The purpose of the market is to provide an opportunity to buy local foods, produce and crafts.  At the same time giving local producers the chance to show off what is available close at hand.
We like to think we have created a friendly, welcoming and comfortable atmosphere at the market. We have a great café, and live music as well as other attractions like book swaps, seed swaps and plant swaps. We currently have a community box where you can donate food or other household items which are shared with anyone who needs our help.
You will be made welcome!
Longwood Community Woodland
Longwood Community Woodland is a 325-acre area of mixed woodland habitat types located close to the market town of Lampeter, Ceredigion in West Wales.
The aim of Longwood Community Woodland is to restore the non-native plantation areas of the woods to native broadleaved species whilst managing the woodlands as a  community resource.
Longwood is entirely owned by the community and is managed as a limited company on a not for profit basis. All profits from commercial activities are used to further the improvement of this community leisure resource.
Y Stiwdio Brint is an award-winning independent photo print shop, based in Lampeter, Ceredigion, and we pride ourselves in providing quality printing with great service as standard.
As well as printing images from your mobile phone, digital camera or existing originals in store, we also have a dedicated online store and mobile app to enable you to order your prints and photo gifts at your convenience.
We tailor our services to meet the needs of amateur and professional photographers alike, so there's a welcome for all at Y Stiwdio Brint!